CONTEST TIME! YAY!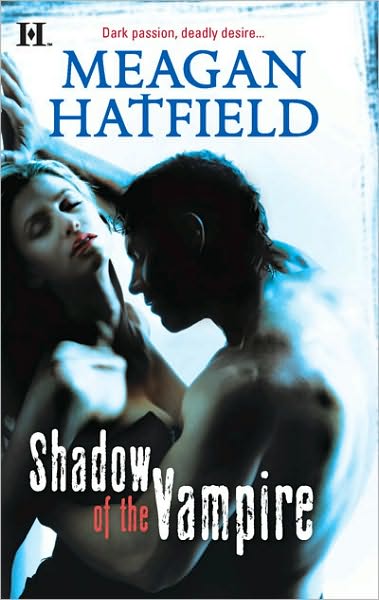 Title:
Shadow Of The Vampire
Publisher:
HQN
Release Date
:
July 1st, 2010
ISBN:
978-0373775002
Pages: 368

About the Book
:

Even Vampires Should Never Sleep With The Enemy.

Vampire Princess Alexia Feodorovna Has Been Undead For 125
Years, So It's Been A While Since Any Man Has Made Her Pulse
Race. Until Declan Black. One Look At His Bronzed Body And A
Fire Like No Other Consumes Her. Then She Discovers That He's A
Dragon Lord Come To Take Revenge On The Vamps Who Killed His
Parents. And Claim A Crystal Said To Imbue Its Owner With
Incredible Powers.

Alexia Is Ordered To Torture And Kill The Dragon Lord. Yet With
Each Reckless Encounter, She Finds Herself Consumed By His Fiery
Passion. A Passion Declan Battles, As Well. Will He Be Able To
Resist The Fire Of Lust She Kindles Within Him And Keep Revenge In
His Heart? Or Will He Risk Everything To Quench The Burning Desire
And Claim The Vampire As His Own?
Author Meagan Hatfield Is Giving Away A Signed ARC Of Her Book "Shadow Of The Vampire," Due For Release July 1,2010.
Want A Chance To Read This Awesome Book before It Comes Out In July? Head Over To Good Choice Reading Blog By Clicking The Link Below For All The Different Ways To Enter, Entry Form, And Of Course All The Details On HOW To Enter. Winner To Be Annouced On Good Choice Reading Blog June 7th.
Link: