THE MISSING BY SHILOH WALKER BOOK TRAILER
YouTube Link:
http://www.youtube.com/watch?v=GXegTZFMA3Y&feature=player_embedded
The Missing By Shiloh Walker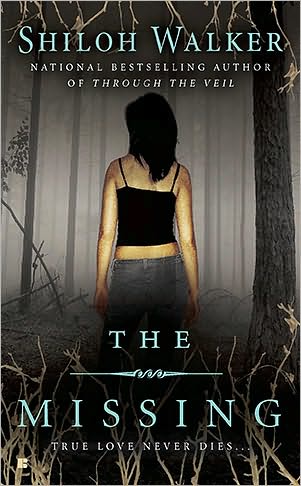 The Missing
LOVE LOST
As a teenager, Taige Branch was able to do things with her psychic gift that others couldn't understand—except for Cullen Morgan, the boy her stole her heart. He did his best to accept her abilities, until his mother was brutally murdered—and he couldn't forgive Taige for not preventing her death.
PASSION FOUND
Now a widowed father, Cullen Morgan has never forgotten Taige. But what brings her back into his life is another tragic event. His beloved little girl has been kidnapped, and Taige is his only hope of finding her.
A LOVE THAT NEVER DIED
Working together against the clock, Cullen and Taige can't help but wonder whether—if they find his daughter in time—it isn't too late for the overpowering love that still burns between them…
Link:
http://www.shilohwalker.com/website/?page_id=37