Author Anya Bast Release Party and KINDLE Contest LIVE Here!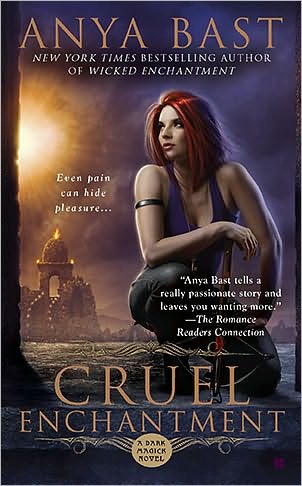 Prize 2: 1 winner will receive the four books in the Elemental Witches series & Wicked Enchantment, all autographed. (Open to readers WORLDWIDE)
Bitten By Books and Anya Bast want to help celebrate the release of Cruel Enchantment with an awesome giveaway. As if you couldn't guess what the giveaway is....lol. Want a chance to win the Kindle or all four books in the Elemental Witches Series and Wicked Enchantment, as well as, having them autographed then you need to be over at Bitten By Books.Com by clicking the link belowfor all the details and extra ways to enter.
The contest ends on 9/17/10 at 11:59 pm Central.
Link: