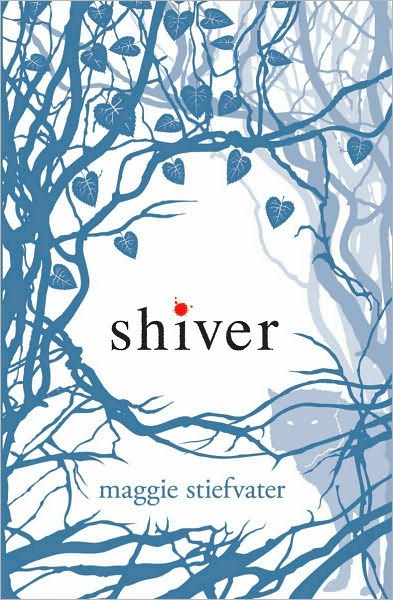 Shiver (Wolves Of Mercy Falls Series #1)
by Maggie Stiefvater
Publisher:
Scholastic Paperbacks (June 1, 2010)
Reading level:
Young Adult
Source:
Amazon.Com (link to purchase
HERE
)
Blurb Source:
Barnes And Noble.Com (link to purchase
HERE
)

Blurb:
For years, Grace has watched the wolves in the woods behind her house. One yellow-eyed wolf--her wolf--is a chilling presence she can't seem to live without. Meanwhile, Sam has lived two lives: In winter, the frozen woods, the protection of the pack, and the silent company of a fearless girl. In summer, a few precious months of being human . . . until the cold makes him shift back again.
Now, Grace meets a yellow-eyed boy whose familiarity takes her breath away. It's her wolf. It has to be. But as winter nears, Sam must fight to stay human--or risk losing himself, and Grace, forever.
I finished this book a few days ago and normally I would write a review right away but with Shiver I wanted to make sure my review was going to reflect how wonderful and heart wrenching this book really is. This book actually made me cry like a little baby. It takes a lot for a writer to squeeze tears like that out of me. One or two tears yes, but to have me crying so much goes to show the depth of talent that Maggie has. Shiver did for me what The Twilight Saga by Stephanie Meyer never could. It got me to love werewolves or more importantly this particular werewolf by the name of Sam. Shiver is a story about Grace Brisbane and her wolf a.k.a. Sam Roth. From the moment this book starts we can feel Grace's bond with the werewolves even if most of the wolves don't return her feelings. She is fascinated by one wolf in particular with his yellow eyes that she can't stop looking at or looking for. Sam is a werewolf that longs to be able to stay human all year long and not just during the warmer months of summer. These two people are thrust together one ill-fated night and are inseparable from that day forth. Their instant chemistry is a thing of beauty. I am amazed at how Maggie is able to capture Grace's inability to fit into her own skin as well as Sam's tortured soul. His inability to be with the girl he loves because he has to spend the winter months as a wolf watching from afar. Grace has loved Sam since she first laid eyes on him six years ago. Sam has loved Grace for just as long but when he is a wolf he doesn't exactly have all the same warm and fuzzy feelings he normally would as a human boy. I wanted to use a bunch of big words to describe how phenomenal I thought this book was but using them, just to use them, would be doing a disservice to this book. Shiver doesn't need me to pump it up to get people to read it because it IS that GOOD. This has to be one of the best books I have read this year (and trust me I have read some really great books). EVERYONE without exception NEEDS to read this book. If you loved Jacob Black and/or the werewolves in The Twilight Saga then you will love Sam Roth same goes if you liked the moody Bella from the aforementioned series then you will love Grace. NOT to say that these books are the same but they both do have werewolves, so to speak, and a teenage girl. On a scale of 1-10 I am jumping the scale (like I did for Shadow Hills by Anastasia Hopcus) and giving Shiver a great BIG HUGE 20. Go buy shiver and while you are at it you should buy book 2 Linger (Wolves Of Mercy Falls #2) To buy Linger from Amazon.com go
HERE
and to buy Linger from Barnes And Nobel.com go
HERE
.