This is a Meme created by me to highlight a book that I have read in the past up to December 31,2009 every Friday.
Today's Flashback Friday feature is Twilight By Stephenie Meyer. OMG, what did I ever do before there was Edward Cullen....LOL.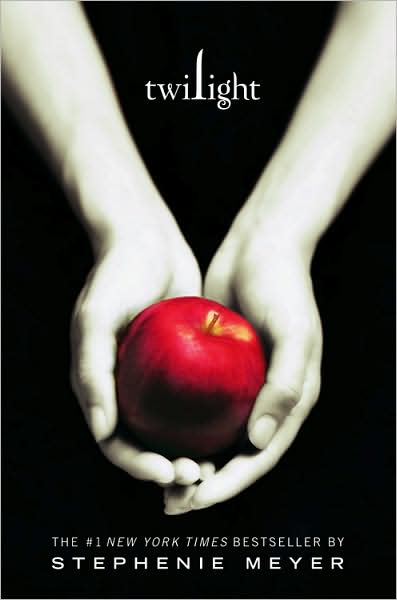 Twilight (The Twilight Saga Book 1)
By Stephenie Meyer
Pub. Date:

October 2005

Publisher:

Little, Brown Books for Young Readers

Format:

Hardcover , 498pp

Sales Rank:

3,374

Age Range:

Young Adult



Blurb:

About three things I was absolutely positive:
First, Edward was a vampire.
Second, there was a part of him–and I didn't know how dominant that part might be–that thirsted for my blood.
And third, I was unconditionally and irrevocably in love with him.

Isabella Swan's move to Forks, a small, perpetually rainy town in Washington, could have been the most boring move she ever made. But once she meets the mysterious and alluring Edward Cullen, Isabella's life takes a thrilling and terrifying turn. Up until now, Edward has managed to keep his vampire identity a secret in the small community he lives in, but now nobody is safe, especially Isabella, the person Edward holds most dear. The lovers find themselves balanced precariously on the point of a knife -- between desire and danger.

Deeply romantic and extraordinarily suspenseful, Twilight captures the struggle between defying our instincts and satisfying our desires. This is a love story with bite.

Robert Pattinson As Edward Cullen And Kristen Stewart As Bella Swan
Twilight so reawakened my passion for Vampires which I have had since as long as I can remember. Reading Twilight brought it to the forefront once again. The instant connection/chemistry between Edward Cullen and Bella Swan was so wonderfully written. This book truly sparked the rebirth of the modern Vampires. Stephenie Meyer flipped the script on what we believed Vampires to be and gave us a whole new concept/re imagining of a timeless creature. Not only does her book rock but the movie gave us a visual of what the HOT and STEAMY Edward Cullen looked like. If you have not read this book you drop what you are doing and pick yourself up a copy of this fantastic book that started a firestorm of Cullen Mania and all things Vampires. This book and subsequent series ROCKS in my opinion and I believe everyone should read it.
If you want to join me in my Flashback Friday just make a post and link it here through my Linky Tools.
Link:
http://www.stepheniemeyer.com/