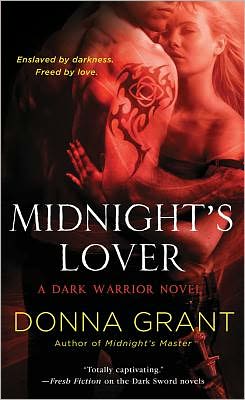 Midnight's Lover
By Donna Grant
Donna Grant is having a virtual book signing for her book Midnight's Lover. Here is your chance to get a book signed by this amazing author.
*
Virtual signing orders will be accepted between Saturday, March 03, 2012 at 8:00am EST (Eastern Standard Time) through Tuesday, June 05, 2012 at 11:59 pm EST, or until the first 300 copies have been sold.
*
To buy your book and get it signed go
Here
.
*
Taken from Donna Grant's ordering guidelines.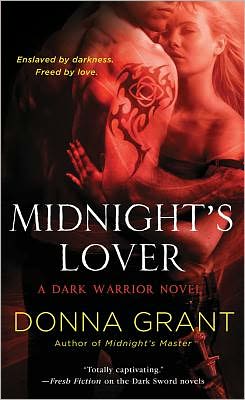 Print Length:
368 pages
Publisher:
St. Martin's Paperbacks; 1 edition (June 26, 2012)
Sold by:
Macmillan
Language:
English
ASIN:
B007CJ8DCE
Source:
Amazon.Com (link to purchase
HERE
)
Purchase:
Barnes And Noble (link to purchase
HERE
)
Blurb:
Driven by the fierce god within him, highlander Ian Kerr is sworn to fight for the land he loves—and the brother he lost. But when he's transported four centuries into the future, he finds himself fighting his own desires—for a beautiful, bewitching woman who could hold a warrior spellbound…
Danielle Buchanan has heard the legends. She has felt the power of Druid blood in her veins. But she has never known a man as fearsome—or as haunted—as the warrior Ian. With her magic, Dani must help him fight an ancient evil. With her heart, she must join him in his quest. But only with her soul can she free him from his curse…and seal their fates together.
Link:
http://www.donnagrant.com/
Blog:
Here
Facebook:
Here
Twitter:
Here
GoodReads:
Here